Year 4
Click here to view the Year 4 curriculum.
Meet the team this Autumn:
Holly Class Juniper Class Rowan Clas
Teachers: Holly – Ms White & Mrs Stratton
Juniper - Mrs Lester & Mrs Oldman
Rowan – Miss Burrows
Other Adults who help us in Year 4: Mrs Rudd and Mrs Webb
Our Topic this term is . . . .
We will be learning . . .
When did it all happen?: We will create a timeline in centuries to show when all of this happened.
Where did they come from?: We will learn where the Angles, Jutes, Saxons and Vikings came from. We will use digital maps to follow the route that these people took from their homeland to where they settled, or invaded in England.
Where did they live?: We will look at the sites that the Anglo Saxons settled at and explore the meanings of names of places. We will also look at why they chose these places to settle at, what important geographical features were there.
The Mystery of Sutton Hoo!: We will explore this mystery and follow the same path the archeologists took and use each of artifacts that was found at the site to guess who was buried here and what happened to them.
The Raid at Lindisfarne!: We will research this event and use our newspaper reporting skills from previously in the year to produce a newspaper report on what happened.
Viking Clan: A Viking Clan will visit us to give us more information on what it was like to live in Britain during this time. We learn about the differences between richer and poorer people. The different jobs people had and about their daily lives.
Anglo Saxon and Viking Games: We will be playing an Anglo Saxon game: Nine Mens Morris and how we need to use logic and strategy to win. We will look at Viking Chess and use clay to sculpt our own Viking Chess Piece.
Longboats: We will investigate Viking longboats so that we can plan, build and evaluate our own.
We will be continue to learning how to code (which means writing instructions to tell the computer what to do) using different resources. In the first half term, we will be using Lego We Do.
We use lego to make animals and then the Lego We Do program to write the codes to make them move or through the computer have additional effects e.g. sound.
In the second half term, we will be looking at E-Safety.
Each week we will look at a different aspect linked to online safety and along side it make a PowerPoint slideshow to show what we have learnt and be able to use to teach others.
We will be covering:
What do we use the internet for?
The dangers online.
What can you tell people online and what you shouldn't tell people.
How to day when we feel incomfortable with what we see.
Who can we tell?

In Science, we will be learning about The Human Digestive System.
We will be:
Identifying differnet types of teeth and their importance.
Exploring how to classify carnivores and herbivores by looking at their teeth.
Explaining how and why it is important to look after your teeth.
Know the organs of the digestive system.
Plan, set up, conduct and conclude an 'eggsperiment'. We investigate which drinks are worse for your teeth. (We use egg shells for teeth)
In the second half term, we explore Changing States: Gases, Liquids and Solids.
We will be theming our units of work around …..
DRAGONS!! So that we can link together our topics and English units.
We be learning how to persuade people. Would you like a pet dragon?
Also, we will be reading the story of
How To Train Your Dragon and use it as the basis to write our own stories from.
ngs.We will also be looking at the Anglo Saxon and Norse Poetry from of kennigs.
This term, we have started sending Spellings home weekly to learn to help our progress in Spelling. There will be a spelling test on Fridays.
Multiplication and Division: knowing related facts, solving problems using multiplication in different contexts.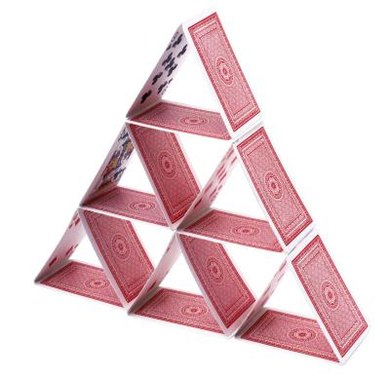 Shapes: Angles, triangles, reflection and translation.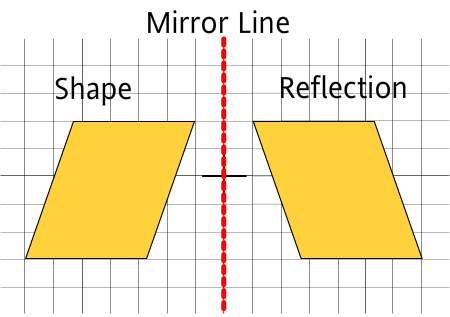 Data Handling: using data to answer question, specifically focusing on 'difference' 'how many more than' and the phraseig of questions. We will also be looking at line graphs.
We have started the Times Tables Callenge
This sees how well we can recall our multiplication and division facts.
You can access SUMDOG at home through http://www.sumdog.com/
Children have their logins in their reading records, but if you have lost it please ask your class teacher for a new one.
A challenge is set half-termly by the teachers to improve rapid recall of known facts e.g. simple addition and subtraction, counting and times tables as these are the foundations for the work we build on in Year 4.
Reading
We should be reading at least 3 times a week at home.
You can access BUG CLUB at home by http:// http://www.activelearnprimary.co.uk/login?c=0
Children have their logins in their reading records, but if you have lost it please ask your class teacher for a new one.
If you run out of books, or are not enjoying your books please ask your class teacher to change them.
Homework.
We are continuing with our Topic Based Homework.
At the start of the topic, your child will bring home a sheet which tells you the options for homework this half term.
They have an Orange Homework book in which all homework can be completed.
To achieve a Homework Award, children need to bring in 1 piece of homework each week.
Our PE days are MONDAY and WEDNESDAY
On Monday, the Sports Coaches come in and teach us a variety of other sports and the skills that are needed in them including; gymnastics, hockey, rugby, football, basketball and athletics.
On Wednesday, the class teacher will teach PE.
Please make sure your children bring in their kit in school so they can fully participate in these lessons which includes a white t-shirt, green shorts, trainers/plimsolls for indoors and outdoors . The children will benefit from some warmer clothes when they are outside. Children should not wear jewellery on PE days.
To support our work, we are planning a Viking Day at the end of September. This is the chance for the children to take part in valuable learning opportunities by becoming a Viking for the day with a combination of role play, practical and hands on experiences about Viking home life and handling artefacts as well as attending a banquet in the afternoon.To help us get into role, it would be great if the children could come dressed as a Viking. The costumes are relatively easy ones to make. Boys will require a large T-shirt, trousers tucked in long socks with a belt around their middle. Girls will require a long shirt/ dress, blouse, an apron and a headscarf.
(Letter come home with in the first 2 weeks of school about this.